Lindfield team take on the Eggheads!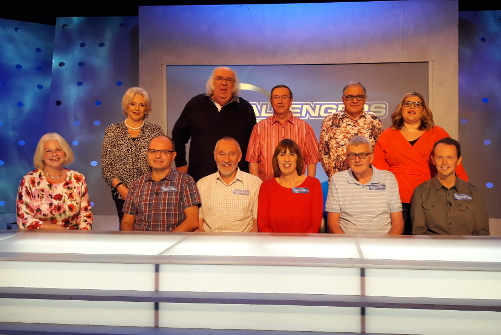 A Lindfield Bowls Club team comprising of Peter Colbourne, Peter Gacsall, Roger Green, Martin Pelosi and Jennie Sandford, flew up to Glasgow to take part in an episode of the BBC 2 quiz show 'Eggheads' (season 20, episode 75). Quiz team captain Martin Pelosi commented "the team name was 'Fire at the Egghead', which took some explaining to everyone who had no knowledge of bowls. It was a fantastic experience for us all to participate in and is something for us to talk about on the green other than what colour shirts and shorts to wear!".

The team did well to run the Eggheads close at one point, with Peter Colbourne winning his round on Politics, and all other members coming very close to winning their respective rounds. Christine Mcfarlin also went as a travelling reserve, after Club Captain Peter Elford had to drop out of the team due to ill health.