Membership
How to join Lindfield Bowling Club
---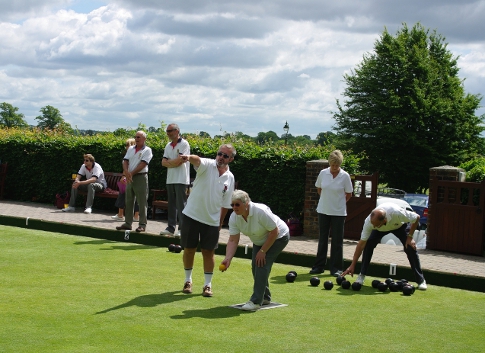 If you would like to become a member of the club, please contact us at this address: membership@lindfieldbowlsclub.co.uk

Update September 2023: The downloadable membership form is currently unavailable pending the AGM in November, at which a revised fee structure is expected to be agreed.

There is a yearly club subscription of £120. Further details are available on application.

Very modest green fees are charged for playing in friendly matches (£2), and a £3 charge applies for each club competition that you enter. There is no green fee for roll-ups.

New members are always welcome, and will be well looked after thanks to our "buddy" scheme, and our qualified coaches are on hand to offer guidance.
No special or expensive equipment is required when you begin - all you need is a pair of flat-soled shoes. The club has a wide selection of second-hand bowls to choose from, and all other equipment is provided for you. If you take to the game and wish to become more actively involved in the club, we can point you in the right direction to purchase your own bowls, bowling shoes, carrying bag, etc.

All members are encouraged to play friendly matches for the club, whether you're an old hand or a complete beginner, these are an ideal way to improve your game and to meet other bowlers around the county. There are typically three matches a week during the summer months, each one lasts three hours on average, with travelling time (to "away" matches) on top of that.