Club Finals results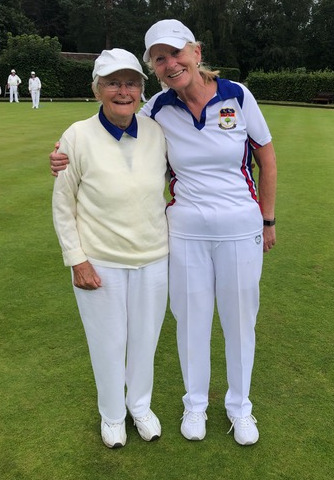 Despite the grey, cheerless weather of this year's Finals Days, there was some excellent bowling on the Lindfield green.
In men's competitions Paul Sandford won the Championship 21-19 in a high quality battle with Guy Thornely.
Keith Holman had to work hard to score 24 shots to beat Kelvin Booth in the Handicap, Kelvin gave him a run for his money with some good attacking bowls early in the game.
In the 2 Wood Peter Colbourne won for the 3rd time in a hard-fought encounter with Alan Gardiner. Alan will feel hard done-by to lose the 100 Up to Peter Gacsall despite both players reaching 100 on the same end - due to the scoring system Peter won by reaching 100 before Alan's 4th bowl was counted. Alan had the consolation of a convincing win against David Walker in the Backbone.
The men's handicap pairs turned into an epic battle that lasted nearly 4 hours. David Highton and Peter Colbourne never looked to be in the game, 3-13 down to Anthony Gimson and Peter Page after 10 ends, they then went on a scoring spree, picking up 16 shots in 5 ends, before Page drew 3 excellent shots to narrow the gap to 21-19. The game eventually went to an extra end, Gimson stuck a front toucher on the jack that stayed there, giving them the win.
Peter Page also won the Butfoy mixed singles, just getting the better of Steve Gorringe 100 - 80.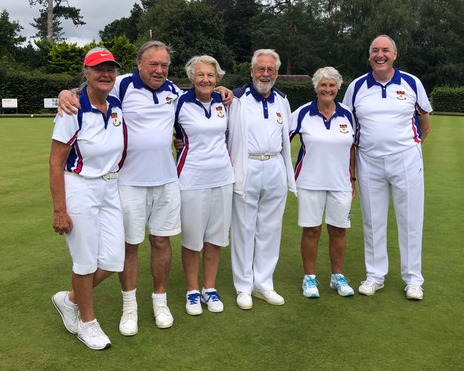 Bill Colbourne set a new Veteran's singles record, winning the trophy for the fifth time in a convincing display against an off-form Anthony Gimson.
In the ladies' competitions Carol Watson had a tough two days, losing four of her five finals, but crucially winning the Championship singles against Shirley Nelson, who earlier rolled back the years to see off newcomer Julie Green in the Backbone final. Shirley also contested the 100 Up against Sue Willmott, with Sue prevailing. Sue did battle with Carol in the 2 Wood final, the players eventually shook hands with Sue too far ahead for Carol to catch up.
Sue Willmott went on to win all four of her finals, pairing up with Julie Green to win the pairs, and with John Bartlett and an impressive Kath Honeysett to win the 2 wood triples.

See the full list of winners and runners-up here.